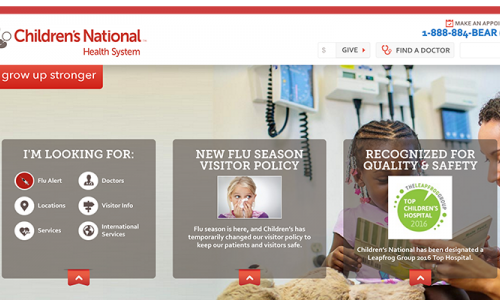 Children's National Health System
 
Children's National Health System, based in Washington, D.C., has been serving the nation's children since 1870. Children's National is Magnet® designated, and is consistently ranked among the top pediatric hospitals by U.S.News & World Report. Home to the Children's Research Institute and the Sheikh Zayed Institute for Pediatric Surgical Innovation, Children's National is one of the nation's top NIH-funded pediatric institutions. With a community-based pediatric network, seven regional outpatient centers, an ambulatory surgery center, two emergency rooms, an acute care hospital, and collaborations throughout the region, Children's National is recognized for its expertise and innovation in pediatric care and as an advocate for all children. For more information, visit ChildrensNational.org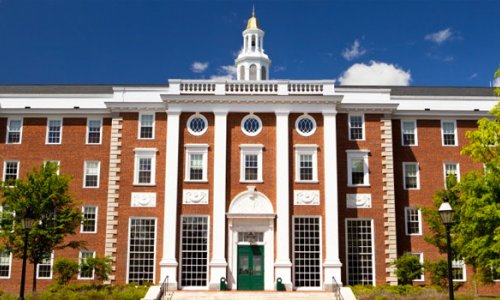 Harvard University
Harvard University is devoted to excellence in teaching, learning, and research, and to developing leaders in many disciplines who make a difference globally. Harvard faculty are engaged with teaching and research to push the boundaries of human knowledge. For students who are excited to investigate the biggest issues of the 21st century, Harvard offers an unparalleled student experience and a generous financial aid program, with over $160 million awarded to more than 60% of our undergraduate students. The University has twelve degree-granting schools in addition to the Radcliffe Institute for Advanced Study, offering a truly global education.
Established in 1636, Harvard is the oldest institution of higher education in the United States. The University, which is based in Cambridge and Boston, Massachusetts, has an enrollment of over 20,000 degree candidates, including undergraduate, graduate, and professional students. Harvard has more than 360,000 alumni around the world.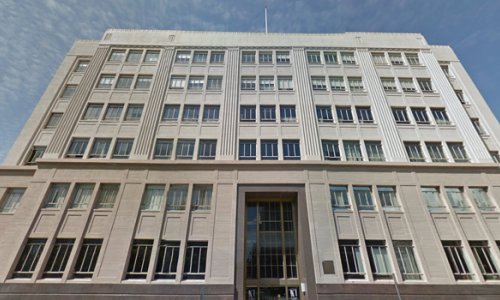 International Computer Science Institute
The renowned International Computer Science Institute in Berkeley, Calif. has partnered with Benefunder to promote advances in computing. ICSI is renowned for innovation in computer networking, speech and language processing, bioinformatics, brain networks, computer vision, audio and multimedia analysis, and artificial intelligence/machine learning.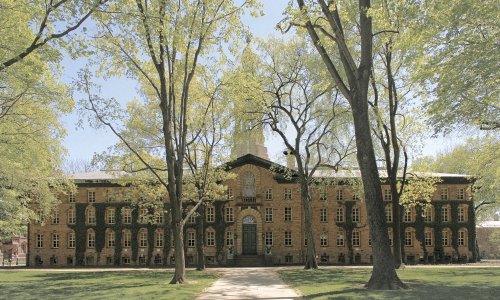 Princeton University
Princeton University is a vibrant community of scholarship and learning that stands in the nation's service and the service of humanity. Chartered in 1746, Princeton is the fourth-oldest college in the United States. Princeton is an independent, coeducational, nondenominational institution that provides undergraduate and graduate instruction in the arts and humanities, social sciences, natural sciences, and engineering.
As a world-renowned research university, Princeton seeks to achieve the highest levels of distinction in the discovery and transmission of knowledge and understanding.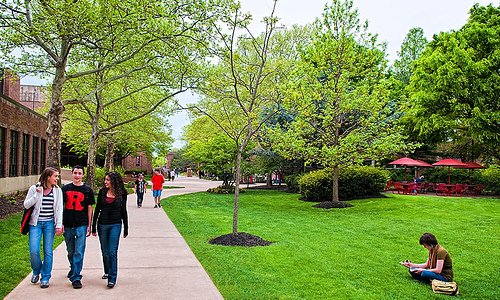 Rutgers University
Established in 1766, Rutgers, The State University of New Jersey, is America's eighth oldest institution of higher learning and one of the nation's premier public research universities, educating more than 65,000 students. Rutgers' flagship, based in New Brunswick, is the only public institution in New Jersey represented in the prestigious Association of American Universities. Rutgers is a member of the Big Ten Conference and its academic counterpart, the Committee on Institutional Cooperation – a consortium of 15 world-class research universities. Rutgers ranks #1 among U.S. universities for chemistry R&D funding and is among the top 30 universities nationally for total R&D funding. The Office of Research and Economic Development provides a central point for industry to access Rutgers, including a new website, businessportal.rutgers.edu.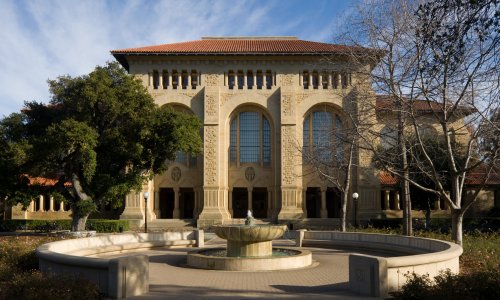 Stanford University 
Founded in 1891, Stanford University has been a national leader in research and education for the past 125 years. Comprising seven schools, this Silicon Valley institution is dedicated to fostering student excellence in diverse areas that include humanities, sciences, and engineering.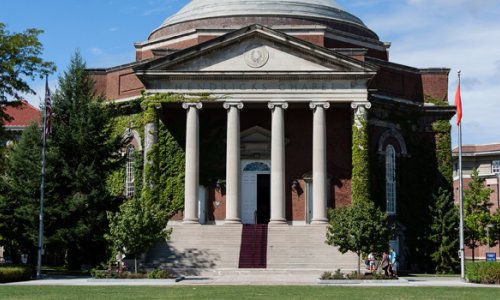 Syracuse University
Known for its diverse fields of studies, Syracuse University is a nationally recognized research institution.  Benefunder has partnered with Syracuse to help advance the school's interdisciplinary research in the humanities and sciences. Syracuse leverages its  strengths in business, engineering, communications and public affairs to create new approaches and ideas that lead to transformational discovery.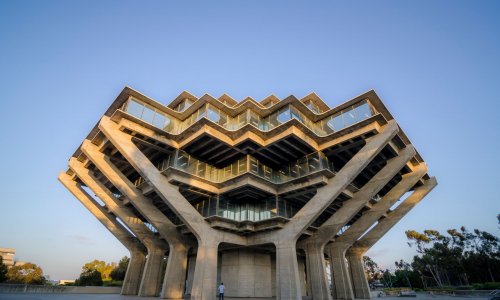 University of California, San Diego 
Recognized as one of the top 15 research universities worldwide, UC San Diego was the first to join Benefunder in a two-year pilot program. The long-term partnership goal is to allow junior and senior faculty in diverse disciplines to create funding relationships with private supporters from across the country, and generate one-time and recurring donations to fund their work and vision.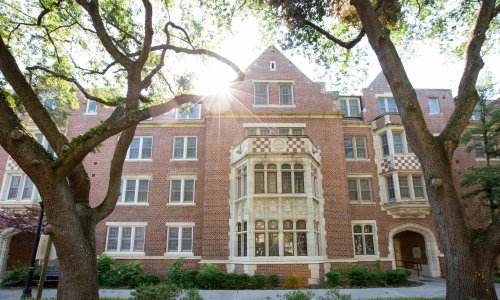 University of Florida
The University of Floridia (UF) is a top university has some of the top faculty in the U.S. They foster the uniquely collaborative environment that transforms potential into actual results in future-focused facilities. With a campus of 2,000-acres, more than 200 research, service, and education centers, and more than 900 buildings, UF has more LEED-certified buildings than any other American university, supporting a greener future.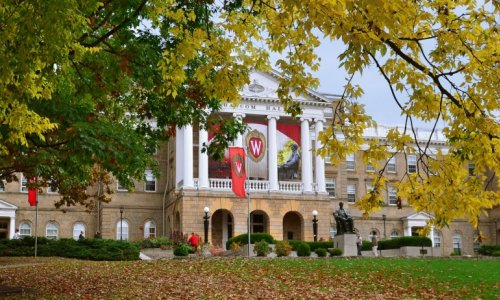 University of Wisconsin-Madison
In achievement and prestige, the University of Wisconsin–Madison has long been recognized as one of America's great universities. A public, land-grant institution, UW–Madison offers a complete spectrum of liberal arts studies, professional programs and student activities. It ranks as one of the most prolific research universities in the world. Driven by a desire to both explore new worlds and to apply new ideas to real-world problems, research at UW–Madison is conducted by faculty, staff, and graduate and undergraduate students. More information at http://www.wisc.edu/.