Benefunder's Innovative High Impact Giving
A SMARTER WAY TO GIVE
Benefunder empowers you to make a greater impact on the biggest challenges facing our world by reinventing the donor experience
OPPORTUNITY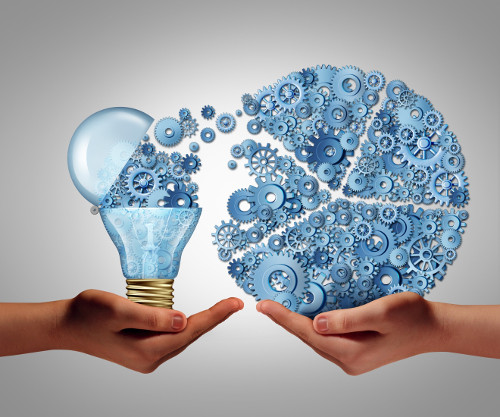 Research has been the primary contributor to the innovation economy, which is responsible for over 50% of economic growth in the US since WWII. It has also contributed to the most impactful social breakthroughs and discoveries including New Drugs & Treatments, the Internet, Lasers, MRI, Gene Sequencing, Touchscreens, Medical Devices, and the list goes on....
Today, the funding mechanism for research is broken. For the first time in the post–World War II era, the federal government no longer funds a majority of the basic research carried out in the United States. Researchers spend more than half their time applying for grants with a success rate of less than 8%. Some are leaving academia because of it, others are seeking greener pastures in other parts of the world. Another threat is the lack of access to risk capital for new companies that commercialize inventions made in the lab. Traditional sources of risk capital have moved down the risk curve, making it more difficult to get to market. This is creating an innovation deficit that will affect our well-being and economy for generations to come!
Benefunder was founded to solve this problem. We make it easy for philanthropists to find, fund, and follow leading researchers working on tomorrow's breakthroughs. And we get 5X more of your money into the hands of the people doing the work, allowing you to connect directly and stay in touch as developments and discoveries occur. Benefunder also facilitates philanthropic capital for commercialization, so new discoveries have a better chance getting to market.
WHAT MAKES BENEFUNDER UNIQUE?
Approach
We are not fundraisers, we work for you! We also don't manage money - instead, we work within your existing charitable structure to help you dramatically increase your impact and solve real world problems through philanthropy.  
Personalized Philanthropy
We build personalized giving plans targeting the issues you are trying to solve. Plans include the individual researchers you are supporting, a defined distribution schedule, full transparency into overhead and fees, with an annual check in. 
The Benefunder difference means that you can control and customize your philanthropy to allocate funding to directly to the specific research projects that meet your objectives. As an example, traditional philanthropy would require that you donate to "Breast Cancer" as a whole whereas with Benefunder you can focus your Holistic Philanthropic Portfolio to cover Early Detection, Patient Care or a Cure.
UNPRECEDENTED APPROACH TO PHILANTHROPY
ACCESS
Connect directly with over 700 leading, vetted researchers in life sciences, technology, environment, education, and arts/humanities. With an extended database of over 20k researchers, we have the ability to recruit to match your interests as needed.
EFFICIENCY
5X more of your gift goes to the researchers that you care most about. No need for costly time-consuming requests for proposals (RFP's) or negotiating terms with institutions, Benefunder handles it all on your behalf.
ENGAGEMENT
From periodic reports to face-to-face meetings, be as engaged as you want to be with researchers. We put you in the driver's seat, with the ability to make adjustments or change course as you see fit. Benefunder will provide you with a detailed annual impact report.
HOW WE WORK WITH YOU
Needs Assessment - we define your areas of interest and desired impact
Proposal - we create your custom, personalized Giving Strategy and Giving Plan
Implementation - we coordinate distributions through Donor Advised Funds, Foundations, and Family Offices
Reporting - we perform a comprehensive annual progress and impact review
For more information download our detailed document on How we Work with Philanthropists 
Impact Investing - From Lab to Market
Many of the research programs on Benefunder will result in new technologies and spinout companies. This stage is currently referred to as 'the valley of death' due to the lack of access to capital and it's where an aligned source of risk tolerant, patient capital (i.e. philanthropy) can have a double bottom line impact.