Benefunder is your Philanthropic Specialist
"Less than half of High Net-Worth individuals (41%) are fully satisfied with their philanthropic conversations with their advisor and nearly one-third of HNW individuals (31%) indicate that they would be more likely to choose an advisor who is knowledgeable about charitable giving."
- U.S. Trust Study of the Philanthropic Conversation
The new generation of investors are searching for impact and purpose, not just return on investment. They are looking to donate their funds wisely with the expectation to implement revolutionary change.
 
Benefunder is the first marketplace that develops a unique and personalized philanthropic giving portfolio. We introduce the philanthropists directly to the researchers in order to ensure that their giving matches what they are most passionate about
~$950B in total assets in private foundations and donor advised funds, and it's growing!
91% of high net-worth individuals donate but only 40% are satisfied with their giving experience
Global paradigm shift – 98% of new wealth inheritors change advisors
Millennials value impact over relationships
High net worth individuals are passionate about philanthropy and it's no longer enough to simply advise them on the most tax efficient structures and strategies. Clients want to know their charitable dollars are being put to good use and making a difference. They don't want to be solicited, but they need someone looking out for their interests.
Benefunder is your philanthropic specialist.
We advise clients on their giving strategies and have a goals-based approach.
Benefunder does not manage assets, that's where you come in! We're an overlay to an existing donor advised fund or private foundation. You manage assets for growth, we manage charitable distributions for impact.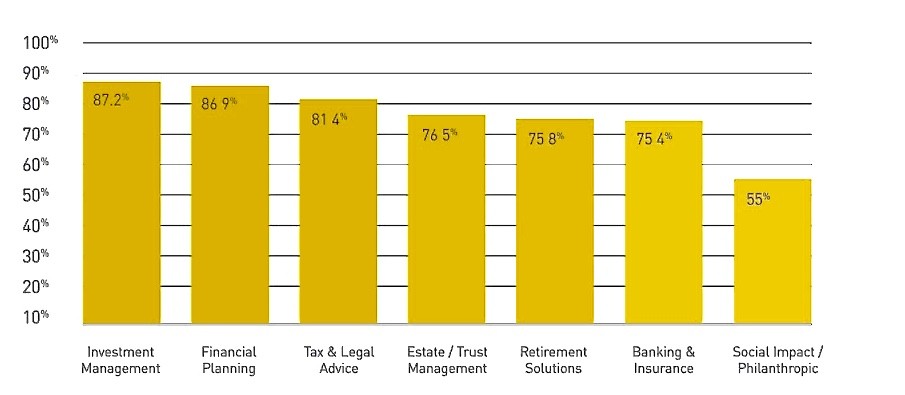 Personalized Philanthropy
Giving plans are tailored to the unique needs and interests of the client. We have access to the top minds working across all stages and categories of research and innovation including life science, tech, environment, education, arts/humanities
Long Term, Diversified Approach
Solutions to big problems are never found in a silo. It takes lots of different approaches over an extended period. Many won't have the intended outcome, but that's OK, that's how breakthroughs are made. Donors need to be nimble, have the ability to change course and adjust as new discoveries are made.
Research & Innovation as an Asset Class
Benefunder doesn't advocate for 100% of giving to be allocated to research, but just like an alternative asset class in investing, it's where big breakthroughs are made and major societal problems are solved. 
Inefficient Markets Mean Opportunities for Outsized Returns
Research and innovation contributed to over 50% of wealth creation in the US since WWII, yet <6% of philanthropy goes to this segment. This means there's an outsized opportunity for impact in supporting research.
HOW WE WORK WITH ASSET MANAGERS
1. Co-op Marketing Support
2. White Label Service
3. Identify Opportunities
4. Needs Assessment-Implementation-Reporting
5. New/Existing Accounts
If you're not talking to clients about philanthropy, someone else will be!