An aligned intermediary for impact through emerging breakthroughs
Following a pediatric health scare in the founder's family, it became clear how inefficient and misaligned the private funding paradigm was for supporting outcomes that would help other families facing similar challenges. It became apparent that those very same issues were ubiquitous across all cause areas and that dissatisfaction with the experience was not isolated.
Benefunder started as a non-profit and gradually evolved to a for-profit social enterprise in order to leverage the attributes of scale and alignment with the existing ecosystem.
2023
Acquisition of Impactly.
JV with Weild & Co. for Benefunder Capital Markets scale up.
2022
First non-research institution grant made to create industry standards & guidelines for NeuroEthics.
First Impact Venture Fund Capital Placed.
2020
Soft Launch of Benefunder Capital Markets Services.
5 EARLY STAGE COVID-19 COMPANIES FUNDED

BENEFUNDER RESEARCHER WINS NOBEL PRIZE FOR GENE EDITING
2019
$2M IN RESEARCH FUNDING PLACED

750 RESEARCHERS

22 INSTITUTIONS
2017
Resource for Wealth Management and Multi Family Offices to serve Philanthropic need of client
APPROVED ON UBS FAMILY ADVISORY SERVICES PLATFORM

FIRST PRIVATE FOUNDATION CLIENT

$1.5M IN RESEARCH FUNDING PLACED
2016
For-profit platform integrated w 3rd Party; DAFs and Private Foundations
250 Researchers

7 Institutions

Partnered with 4 DAF Administrators
2014
Donor Advised Fund Solution aimed at worthy research ventures in need of funding (non-profit, no ROI):  
Non-profit funding vehicle for research

500 Researchers

5 Institutions
2013
Christian's Nephew Diagnosed with Hepatoblastoma
Team
The Benefunder team is comprised of seasoned veterans from Wall Street and Silicon Valley with over 85 years of philanthropic, investment, data technology, operations, and impact experience. Our backgrounds span wealth management, investment banking, global banking data services as well as startups and non-profits.
Executive Team
Director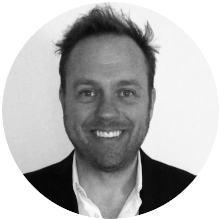 Aaron Morgan J.D.
Aaron serves as in-house counsel as well as in operational and analyst roles with Benefunder. Aaron has experience leading large teams, as an entrepreneur, investor, and IP lawyer, which he leverages in support of our client in a multitude of facets.
Advisory Board
Advisor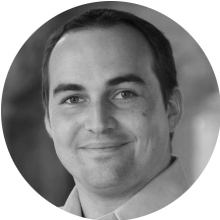 Petr Johanes PhD
Petr brings a unique perspective to the Benefunder executive team having served as a researcher, venture capital analyst, and on the investment team for his own family office. He has an innate ability to analyze a situation and quickly identify and communicate actionable opportunities and challenges.
Advisor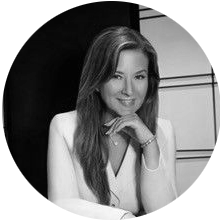 Sandra Familet
Sandy serves as Co-CIO for her family office and ED of their foundation. She previously played a pivotal role in Blackrock's meteoric growth from inception to IPO and was one of the first female executives at Merrill Lynch and Goldman Sachs. She's an associate with The Milken Foundation/Faster Cures, a fellow of The Aspen Institute, one of the earliest supporters of both The Robin Hood Foundation and TED.
Advisor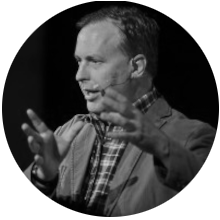 Richard Swart PhD
Richard advises family offices in alternative finance, technology assessment, and strategy. He is recognized as a global thought leader on FinTech and was recently appointed Fellow in Emerging Technology at UC Irvine. Richard advises the Gates Foundation, and works with several other prominent foundations, think tanks, funds and corporations.